Buy MORE Airline Miles Online at Great Prices
What's in a ANA Miles Purchase?

Service and Flexibility.
ANA knows that travel can be a expensive and burdensome. They also know that it doesn't have to be that way. At ANA, your experience will be pleasurable, hassle free, and affordable.
They eliminated the standard fees for flight changes, make sure your miles take you VERY far, constantly upgrade plane seating and amenities, and offer unparalleled in-flight service.
Winning the SkyTrax 5 star award for 7 consecutive years means they really know how to treat their passengers like royalty.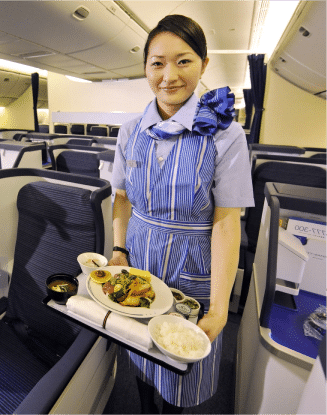 ANA Miles Takes You Far on all nippon airways
Earn ANA miles when flying All Nippon Airways to enjoy these upgrades. Purchase ANA miles to enjoy your ANA miles rewards quicker.
Flight Tickets

Hotel Stays

Car Rentals

Priority Check-ins

Premium Lounges

Class Upgrades

Purchase ANA miles to fly the All Nippon Airways A380
Star Alliance Member
Buy ANA miles to enjoy all Star Alliance Member bonuses. You can also redeem ANA miles on most Star Alliance Member airlines.






Purchase ANA miles to fly the All Nippon Airways A380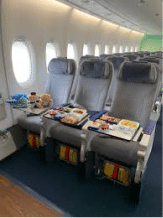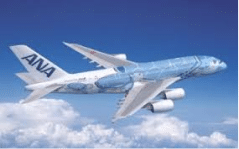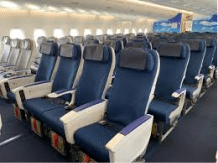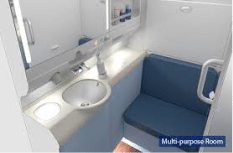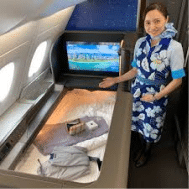 With 520 spacious seats spread across 2 decks, ANA gives you plenty of legroom. Their first class seating has a hanging closet and large stowaway area, pull-out bed, and doors for privacy. Meals consist of several courses, and select choices of wine, and in-flight entertainment, and the entertainment options will make you wish your flight never ends. They also seek to make your travel lighter, and offer passengers a cardigan and pajamas for in-flight comfort.
All Nippon Airways in Numbers
938
Flights
are in operation on a daily basis.
241
Airplanes
make up ANA's fleet of aircraft.
43,000
Employees
work to make ANA the most desirable airline choice.
Frequently Asked Questions

What are ANA miles?
ANA miles and points are the rewards you can get for flying All Nippon Airways. You can earn rewards by flying ANA, utilizing credit card points, renting cars, staying at hotels, and the like. Then, you can utilize those miles or points to book flights, upgrade cabins, rent cars, and the like. If you don't have enough ANA miles or points for your desired miles 'purchase' you can buy ANA miles to fill in the gap.

How can I join ANA's mileage club?
It's actually pretty simple. Fill out this ANA Mileage Club form and register your ANA account. Once you have a Mileage Club number, you can collecting ANA miles every time you fly. After accumulating enough miles, you'll be able to use them in lieu of actual payment for airline travel, cabin upgrades, hotel stays, and some more perks.

What is All Nippon Airways Codeshare?
ANA codeshare flights is a joint operation between All Nippon Airways and its partners to operate aircrafts. Travelers are informed in advance about which airline will be operating a specific aircraft. This partnership enables consumers to enjoy more flights and more convenience in their travels. ANA miles or points may be used on codeshare flights.

How can I claim my ANA miles after flying with All Nippon Airways?
As an All Nippon Airways Mileage Club (AMC) member, you can use your 10 digit AMC membership number when making your flight reservations. Or, you can register your AMC number during check-in. The ANA miles will be credited to your account within 2-3 days after your departure date. As a precaution, hold onto your documentation until you confirm that your miles have been added to your account.

Why do people buy ANA miles?
All Nippon Airways Mileage Club members can accumulate lots of ANA miles, but sometimes they'll find themselves short of a few miles when they want to utilize the miles for a specific benefit (such as airline ticket or cabin upgrade). They can buy ANA miles and combine it with their existing miles to complete the 'purchase' of their benefit.

How can I buy ANA miles?
It's actually pretty simple. Find a dealer, such as Buy Flight Miles who sells ANA miles, and start your purchase. After you make a payment, your preferred choice of miles will be transferred to your ANA Mileage Club.The advantage of purchasing ANA miles is that often you can save on hefty fees when utilizing miles.

How can I use ANA miles?
You can use your ANA miles to pay for complete or partial domestic and international airline tickets, cabin upgrades, hotel and car rentals, ANA Sky Coins, and some more travel goodies. One of the biggest perks of using ANA points is that all purchases and upgrades are tax-free.


How can I earn ANA Sky Coins?
You can trade your ANA miles for ANA Sky Coins. This will allow you to extend the 'life' of the miles for an additional 12 months.

Do ANA miles ever expire?
ANA miles are valid for 3 years. To extend the life of your miles, you can trade them in for ANA Sky Coins. If you hold ANA Diamond member status, or you have earned 1 million ANA miles, your miles will not expire.

What are the different tiers in the ANA Mileage Club?
Premium membership in the ANA Mileage Club is earned by collecting premium points (not to be confused with miles). Points are earned by traveling ANA group flights and Star Alliance flights.
Premium membership consists of the three following levels:
Bronze Membership: Members in this category can have lounge access, seat upgrades, concierge service in some airports, priority check-in, free baggage, gifts, and more.
Platinum Membership: Members in this category can have lounge access, seat upgrades, concierge service in some airports, early reservation for sales, member desk services, priority check-in and boarding, free baggage, gifts, and more.
Diamond Membership: Members in this category can have lounge access, seat upgrades, concierge service in some airports, reservation priority on sales, priority check-in, free baggage, exclusive security checkpoint, priority boarding and baggage claim, exclusive gifts, hotel discounts, and more.

Can I share ANA miles with my family?
Yes you can. The ANA Mileage Club Family Account (AFA) is available to groups of 8 family members (including extended family members) residing outside of Japan. All members will have to supply date of birth, address (outside of Japan), as well as an explanation as to how they are related to the group head (otherwise referred to as Primary Member).
For each member that is added to the group, the primary member must 'pay' a 'fee' of 1,000 miles.

Do I have to pay taxes on perks and upgrades purchased with ANA miles?
No! This benefit of using ANA miles can actually bring you a huge sum in savings. Taxes easily add up, especially on international flights. Saving on taxes means saving big!

How many ANA miles or avios do I need for a regular economy ticket?
The answer to this question depends on a couple of factors.
What is your location of departure and destination?
Is your preferred travel time during peak season or off season?
The answer to these questions will play a role in determining how many ANA miles you'll need for the ticket.
Contact us at info@buyflightmiles.com and we'll try to help you with details specific to your situation.